Do You Want to Ship Your Car To Connecticut? A Few Tips
Connecticut is one of the southernmost states in the northeastern New England region. It is bordered on the east by Rhode Island, on the north by Massachusetts, on the west by New York, and on the south by Long Island Sound.
People generally prefer to shift to a place like Connecticut to enjoy a slow pace of life. It can be considered as a medium-sized town where you will find rolling hills and a very peaceful atmosphere to live.
Many people from cities like Philadelphia, New York City, and Boston prefer to move to Connecticut to lead a clean and peaceful life. Many people also try to find a job here and try to relocate to this place.
Whatever may be your reason for shifting to this pace, you need to think of shifting your car too. You can prefer to contact Ship a Car, Inc. who can deliver a  superior shipping service and transport your car or cars safely and conveniently.
Ship a Car, Inc is an experienced and well-known transport broker having direct access to the wider network of carriers. All that you need to do is give them a call and SAC will take care of the rest for you.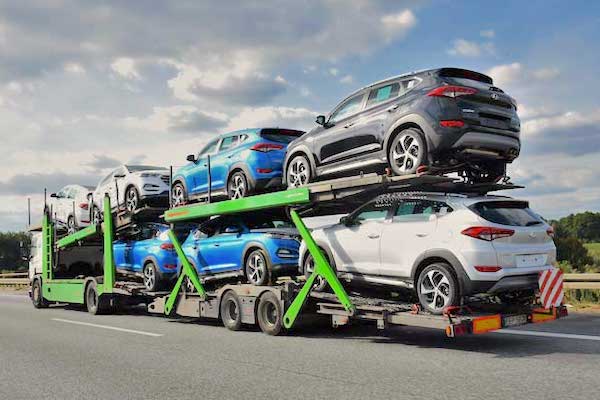 A few tips while shipping your cars to Connecticut
These days, several people are using a certain transport service to move their cars from and to this city. Therefore, there are many options that you can get and you must remember that.
Try to get the most affordable way for your shipping of the car
There is no point in spending a lot of money to move your car, truck, van, or SUV if you are only going a short distance. If you are coming straight from the city, seek a low-cost Connecticut vehicle shipping firm that can complete the task quickly.
Read BBB-accredited reviews of the company you are studying on internet vehicle transport review sites. You do not like to deal with a lousy driver or a bad organization, especially if you are shipping a valuable car or expensive heavy equipment.
Gather all the necessary information
Because you are aiming for a swift transaction, double-check that all of your paperwork for your auto shipping to Connecticut is in order.
If you have everything well ahead of time, from your car title to an insurance copy and driver's license, the procedure of getting your car on the carrier will be considerably faster.
Scout the area for their depots
If you do not want to spend the extra money for delivering to your door, a luxury you might want to treat yourself to – you will need to scout the area for an auto shipping terminal where you can promptly get your vehicle from the driver.
Ship a Car, Inc. can be one of the best options if you are planning to ship multiple number of cars from any location of the US to Connecticut. SAC will make sure that your car will get delivered to your address promptly while you may take care of the rest of the other aspects of your movement.